Each month I will add a different craft that you can make with your kids. Kids play to learn and here are some great ideas to incorperate Dora with this idea.
I hope that you enjoy it.
Swiper and Boots:
cylinder people are fun things that you and your children can make. Each person needs their own toilet paper roll.
To Make:
Download file
Print it out on you printer.
Cut out the templet.
Glue on the rectangular body onto the tube.
Second glue the belly in the middle.
now glue the head at the top, the feet at the bottom, and the arms on each side.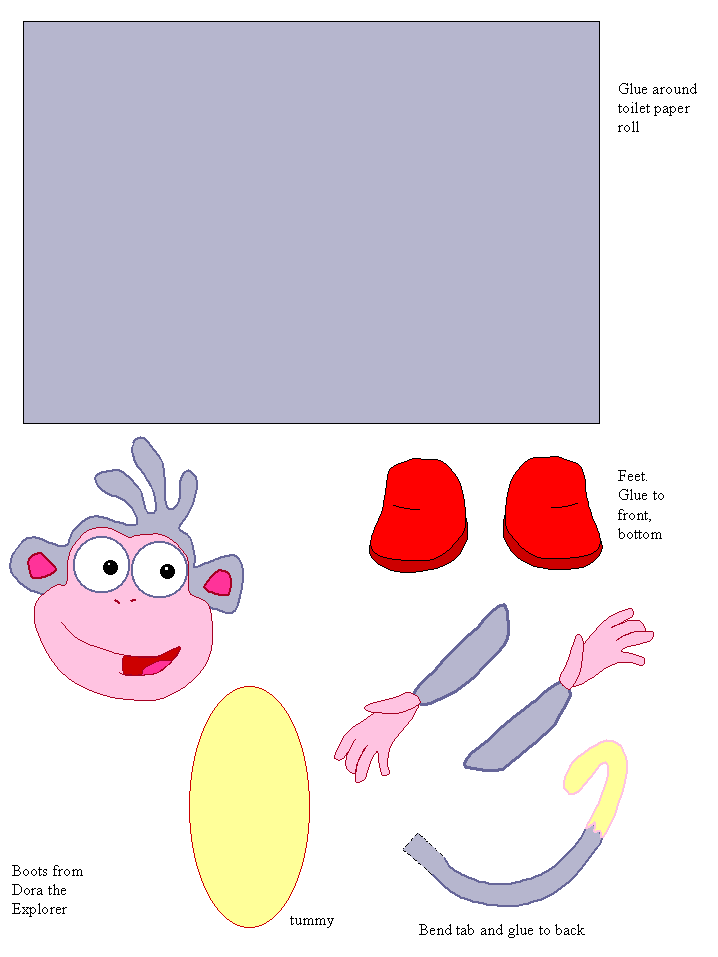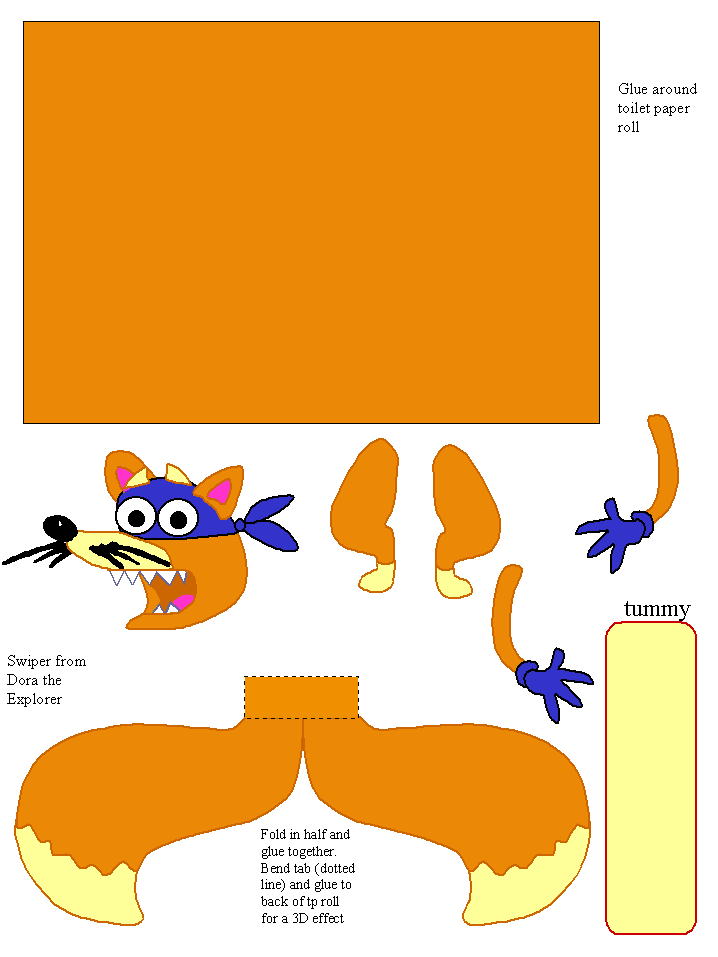 Here is a memory game. You play it just like any other memory game. Mix up the card face down. Start with the youngest player,and then go to the oldest. each player picks two cards. If you get two that match you get to go again.
Print this out color it and then for extra durability print on cardstock. Do not forget to print each file twice. Then have it laminated.

click here to download memory game file
click here to download memory game file
Learning about money is fun! Here is something you can do together. Print out the wallet and the money. Let your kids color them in. Do not forget print out on cardstock and laminate for extra durability.
click here to download dora money file
click here to download Dora wallet file
A mother asked me about Dora underwear. Here is the answer that I gave her.
supplies that you will need:
1. Plain white underwear ( boy or girl)
2. iron on paper ( Walmart or an office supply store)
3. Coloring pages
First go to the Nick jr website and print off the coloring pages. You and your child can color them together. When you are done shirnk the image to about three inches tall. You can do this on the computer with a scanner or if you go to a copy store like Kinko's. Try fitting a few characters on one sheet. Then have the images printed on the iron on transfer paper. The Last step is to follow the direction that the iron on paper came with.